Owyhee School 1898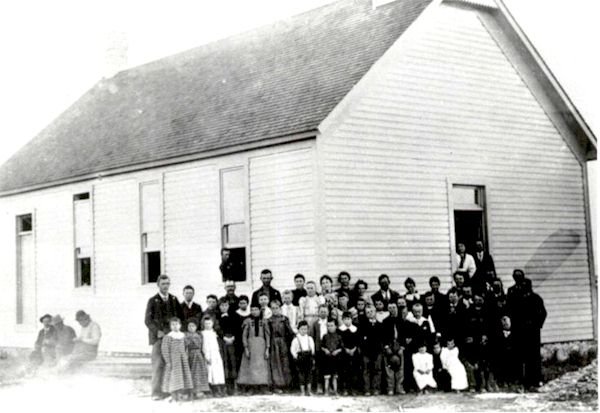 Owyhee School 1911 near Nyssa, Oregon
Teacher is J. Shanwald:

Front Row on the Left: is Bruce Walters & Sylvestor Pullen
Front row on the right side: by him self is Noble Pullen
Back Left side is: Ralph Reed, Julian Love along side where the teacher is standing.
Right side going along the wall: is Molly Abel, Charley Newbell, Sue Share, Alma Watson.
Middle row is: David Walters, Thelma Newbill, Bill & Annie Schweizer and Charles Share.
Clear in the back on the right hand side: is Marion Love, Herb Walters, Lulie Harries.
If you know any of these students, please contact us!!
Contributed by: Bonnie Bartlett
Malheur County
Oregon Counties I Host
Oregon Genealogy Records
Other Genealogy Records
---
Contribute to Oregon Genealogy
If you have information you would like contribute to the website, please use our comment form!! If you find a broken link please let us know!